Takk! Du vil motta en e-post så snart produktet er på lager!
En ukjent feil har oppstått. Klikk her for å prøve igjen!
The Field Kit Sensor Pack B consists of 3 sensors:
Accelerometer
Capacitive Touch
Sequential Voltage Source
2 x Dupont 3 contact cable to connect the Sensors to the Field Kit.
Accelerometer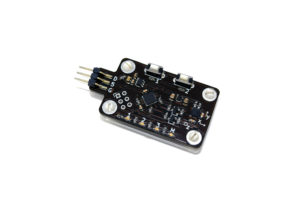 This board measures acceleration along three axis. Those measurements are used to generate CV signals or triggers. The accelerometer board features three modes:
Tap Detector with continous CV output
Tap Detector with trigger output
The 'motorcycle mode'
Capacitive Touch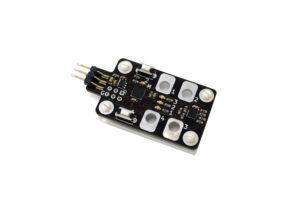 Connect the Capacitive Touch to organic items and use them as a controller, the Field Kit Sensor Interface will send out signals once you touch the matter. Banana rock, Cucumber Swing, Avocado Samba!
Sequential Voltage Source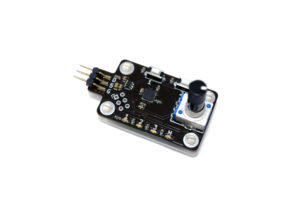 The Sequential Voltage Source is a little magical module which you can use in your musical setup quite easily and allows your Field Kit to become a Sequencer too. This board has three different modes: Stepped Random Voltage, CV Sequencer and an Euclidean Trigger Sequencer.
---
https://koma-elektronik.com/?product=field-kit-sensor-pack-b
Relaterte produkter
Varenr KEfk

The new KOMA Elektronik Field Kit is the perfect tool for everyone who would...

Varenr KEfkfx

This new device is a powerful new cv controlled effects unit for your electronic music...
Kunder kjøpte også
The Field Kit Sensor Pack A consists of 5 sensors: Button / Jack Electret...